Pink Mah?? - adhering to the usual elegance, into more stylish, ladies' decoration, classical romance with a noble and noble aristocratic atmosphere, classic designs, noble qualities - pink horse? clothing.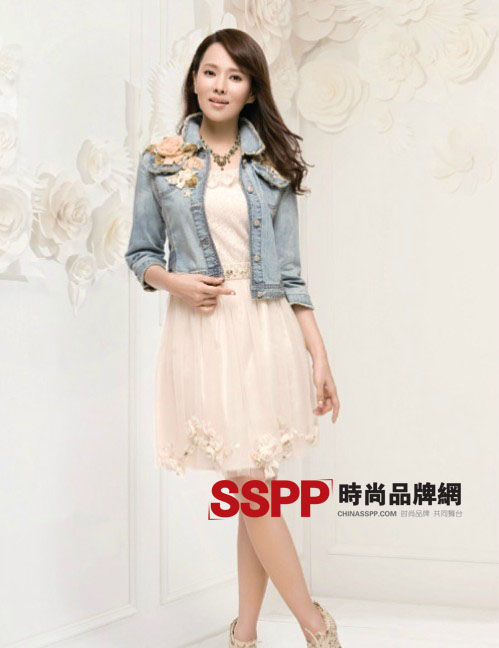 Pink Mar? Fashion Pink Mar?
Pink Horse Women
Pink Mah?? - adhering to the usual elegance, into more stylish, ladies' decoration, classical romance with a noble and elegant aristocratic atmosphere, classic designs, noble quality - pink horse? clothing.
She is elegant and reserved, yet she is pretty, and her lovely neo-classical style of art creates an elegant and noble lady image. With the best quality as the standard, she is determined to be the leader in the domestic clothing field.
She pays attention to the harmony between man and clothes, the design full of the sense of the times, high-quality imported fabrics, and international playing techniques. It highlights the classics of European fashion culture from all aspects and reveals the distinguished identity of the wearer.
She takes the classic nostalgic style as the basic element, emphasizing the integration of lace and beadwork craftsmanship, noble and luxurious, charming and romantic classic eternal theme, fully embodying its design concept to decorate the unique feminine atmosphere of modern women.
She mainly uses high-quality pure natural fabrics. In summer, she uses a variety of flower-shaped mulberry silks and comfortable breathable cotton fabrics. In winter, blue foxes, leather, cashmere, rabbit hair, and delicate and smooth Merino wool are used.
She uses the international advanced three-dimensional cutting technology, emphasizing wearing comfort, adding inadvertent lace design, long time exudes a gentle sweet romantic atmosphere.
In her summer, she used the colors of flesh, pink, light green, and beige as the secondary colors, and milk and white as the auxiliary color. In winter, she used coffee and pink as the primary colors, and incorporated orange, light purple, and pearl green. Soft colors.
Prev 1 23456Next pageRead more
Table pad description editor
1, in the use of home or office environment, this product can be very good to protect your desktop and mesa, to your furniture and personal bring warm protection.
2, soft glass material resistant to high heat, cold resistant, resistant to acid, alkali, resistance to stress, anti-static, shock resistance, tensile resistance, aging resistance, good light transmission, the use of long life
Table 3, soft light, fluent writing, fast, safe and convenient access to information, help to improve banks, schools, government agencies, corporate documents processing efficiency, and to reduce the cost
4, the restaurant can reduce the cost of cleaning, add elegant appearance of the restaurant. For personal office, warm in winter and cool in summer, elastic, with flame retardant, insulation, moisture resistance, heat insulation, sound insulation, corrosion protection, anti shock, deformation, fracture, anti light, anti fade, weatherability;
5, with anti-static, in the telecommunications, electronics, computer companies, the use of precision instruments on the desktop is an essential product. Now many of the computers used by the company have been replaced by a glass desktop, with a soft glass replacement.
Table mat features
The main table mat is made of antistatic material and dissipative static material, such as rubber. The surface layer is about 0.5mm thick dissipative electrostatic layer, the bottom layer is about 1.5mm thick conductive layer. Commonly used for 2mm double layer composite structure. Table mat use time lasting, has good acidproof, anti alkali, anti chemical flux properties, and wear resistance, easy cleaning. Conductive mat is made of high quality conductive materials, synthetic rubber.
The material and the characteristics of the crystal table mat. Come and learn about: first we know oh, soft glass, also known as the crystal plate: is a new generation of high-tech products, it replaces the traditional glass heavy fragile, wounding disadvantage outside it has a lot of advantages.
It is suitable for the dining table, desk, desk, bedside table and all the table. The high degree of transparency, and can heat the soup, tea, cold resistance, weight, non-toxic and tasteless, green environmental protection.
After scientific design, the use of imported PVC new health and environmental protection materials.
The characteristics of high resilience and high resistance to compression and compression can be suitable for a variety of environments.
It has the characteristics of non toxic, soft and transparent, safe insulation, easy cleaning and so on.
The overall heat deformation, high temperature resistance, chemical stability, non stick paint, aging is not easy.
Crystal board can be quite furniture long service life; effectively prevent burns, cuts, scratches and other external damage, make your furniture gets more effective protection.
A glass plate is pressed on a lot of desk, which is convenient for writing. Now, a new type of material is soft glass instead of glass become the people's favorite. At work, it is widely used in electronics, chemistry, pharmacy, food factory, garment factory, working platform, the surface of a variety of office machines, etc.. Family life, it is widely appeared in the glass surface, can not only reflect the true nature of the glass, fashion, and can prevent the glass furniture surface scratch.
Table mat/PVC Mat made of material
1) material: PP/PVC
2) material: soft PVC
3) material SBR PVC/PP+EVA/ or natural rubber, etc
4) material: soft glass
5) PVC foaming [1]
6) material: crystal plate
9) material: chemical fiber
10) material: Plush
Role of table mats
In daily life, table mats to the people's life brings convenience, for example, can be used in the table, table, desk pad can not only protect desktop is not hot imprint, is not hot off color and hands up will give a person a kind of comfortable feeling, in addition to the dinner table can also be used for desk, coffee table, a few party, desk, ark of the head of a bed, as long as the table, can use table mat.
Pvc Placemat,Pvc Dining Mat,Pvc Table Mat,Pvc Table Pad,PVC Mat
HEBEI GEMMY IMP.& EXP.CO.,LTD , http://www.chinagemmy.com