Simple, elegant, neutral, stylish, Jesse JIESI brand clothing will soon debut 2012 Shenzhen Fashion Show. Bright outlines, concise shapes, implied details, black and white gray dots interspersed with lines, elegant and slightly cool overall costume shape to the natural carving, clean and elegant, dress regardless of mashup or unity, can reflect fashion and harmony, Inspired by the fusion of Eastern and Western cultural classic aesthetic inspiration, the company created the "elegant cool" style concept. With the "new classics and new designs" as the core design spirit of the brand, it created a calm and modern urban internationalized new image of elegance. At the appointed time, Hall 2 2D19 and 2D17 are looking forward to your visit!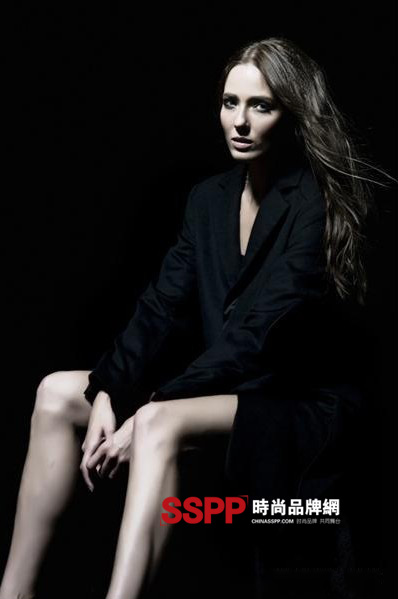 JIESI Jess Women Appears at 2012 Shenzhen Fashion Show (SZIC)
"JIE.SI Jieshi" was founded in 1998 by Shi Jie, a teacher from Zhejiang University of Technology's School of Clothing. "JIE.SI Jushi" expresses the modern interpretation of simple and pure, calm and harmonious with the Chinese traditional culture and art spiritual connotation style with "elegant coolness". It is inspired by the fusion of Eastern and Western cultural classic aesthetics. Source, advocating pure, elegant, elegant and neutral beauty.

After several decades of development, JIE.SI has grown into an independent designer brand with strong potential. In 2010, he entered the European market as a representative of the designer brand of "China Contemporary Creative Exhibition" in the Paris Fashion Week and launched a long-term international brand building plan. In the future, sub-series brands of various price ranges and men's and children's wear, as well as daily necessities and cross-border products associated with brand culture, will be derived and launched. Establish a unique international cultural brand with unique style.

Brand Positioning:
The beauty of man comes from the persistence and sentiment of kindness and purity, and clothing is read with the "heart"...
Style positioning description: high-level simplicity / elegance neutral / superior quality / international fashion style.
Occasion description: professional workplace/fashion business/banquet dress.
Age Positioning Description: New age people with a mental age of 30-40 years old.
Dressing group positioning: Knowledge professionalism, culture and arts, good literacy, acutely aware of international fashion executives, new white-collar workers, fashion and art practitioners, teachers, doctors, and civil servants.

Existing brand series:
The JIE.SI collezioni brand is a daily high-end clothing line that is suitable for all kinds of general wear.
SI JIE/JIE SI is a JIE.SI Jushi series brand high-end clothing series, which was born in Paris Fashion Week 2010 [China Contemporary Creative Showroom]. It expresses a more pure brand core style spirit].
SI JIE/JIE SI [It is a high-end garment series and modern high-end parent-child equipment creative series that expresses the designer's concept mainly for the development of the international frontier market].

Operation concept:
Rooted in China's Eastern civilization, with innovative clothing as the medium and carrier, the platform of the world to disseminate Chinese traditional essence culture and humanistic spirit, in order to establish and achieve a world-class designer brand with Chinese style and unique style connotation of the international first-class designers and China " "National brand" insists on the goal.
Tassel Necklace is more and more popular for these years. The tassel for tassel Necklace can made by chain, thread, leather cord and other material. In that case, we can get chain tassel necklace, leather cord tassel necklace and so on. We also make long and short designs of tassel necklace. For long designs, we have chain tassel necklace, bead knots tassel necklace and so on. For short designs, we have suede tassel choker, velvet tassel choker and so on.
More and more people like to wear tassel necklace as it can make you looks more fashion and younger.
Tassel Necklace
Tassel Necklace,Tassel Necklace Diy,Black Pu Leather Tassel ,Leather Choker Tassel Necklace
YIWU DSHINE JEWELRY CO.,LTD , https://www.dshinejewelry.com